-- Promoting the Spirit of Chinese culture and recording historical figures with ink and brush
Photo by Wang Baosheng, Editor-in-chief of Chinese Cultural Figures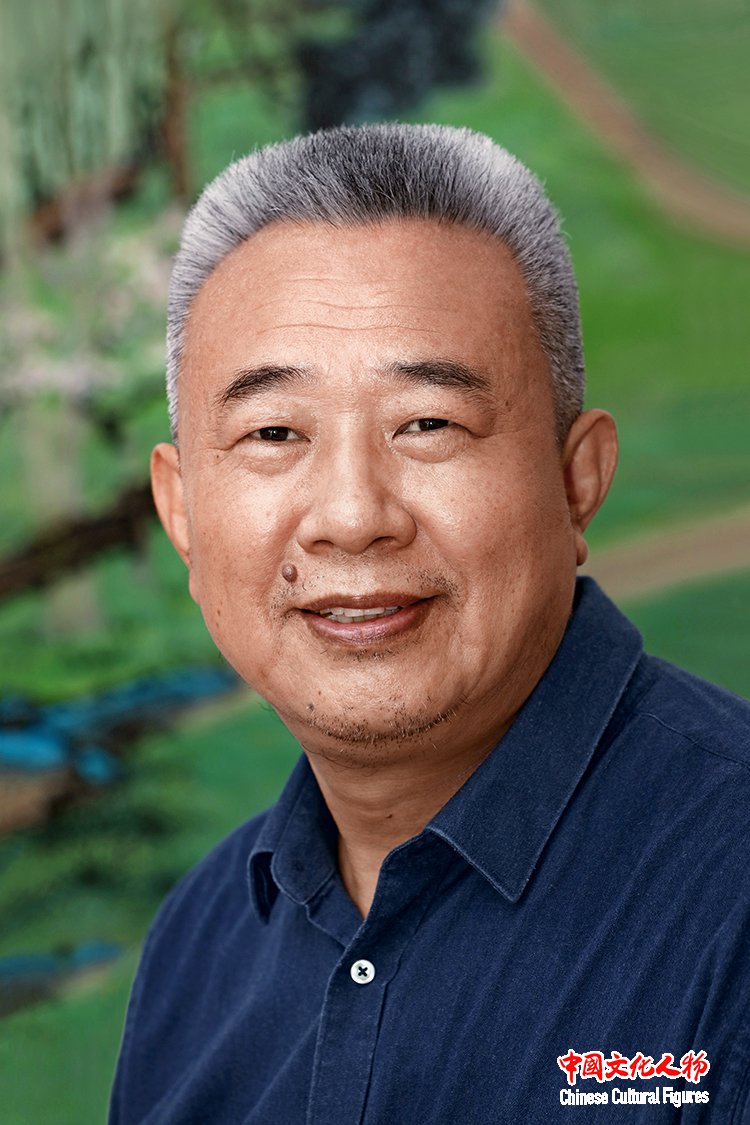 Zhuang Mingzheng, Chinese painter. Director of China artists association, the original propaganda division, deputy director of the political department of the people's liberation army of general hospital,director of Beijing artists association, Researcher of Central Museum of Literature and History, Academy of Calligraphy and Painting.a visiting scholar at Tsinghua University academy of fine arts, was awarded the second session of national art academy "top artists", twice won the honor, such as class 3, works collected by many museums and individuals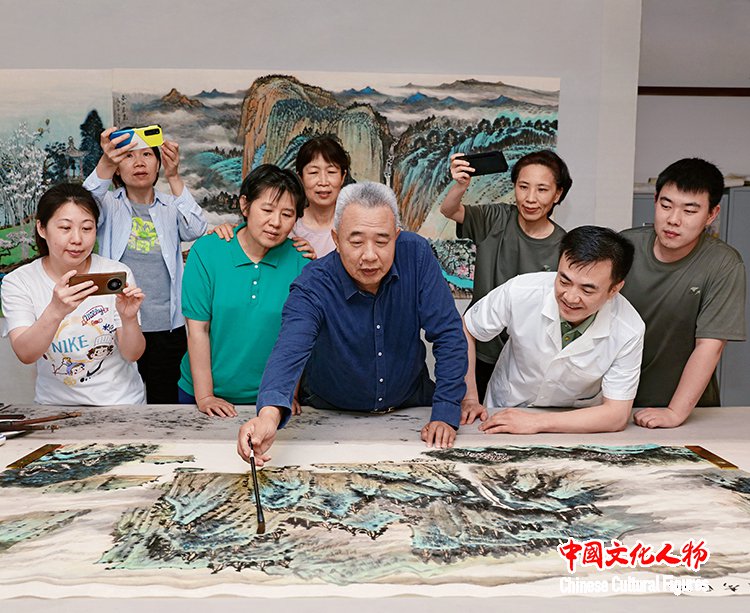 Zhuang Mingzheng carefully creates landscape works. Zhuang Mingzheng, as an artist of both virtue and art, has been widely recognized and highly praised by art lovers.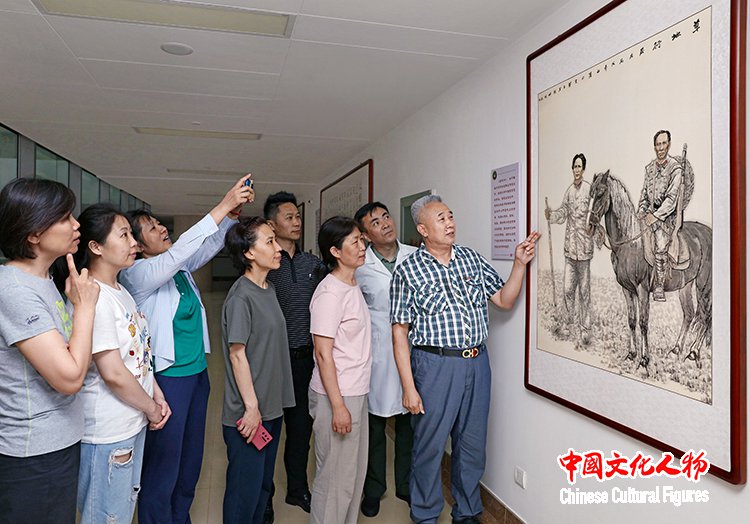 Zhuang Mingzheng carefully created the Traditional Chinese painting "New China Is Coming here -- Xibaipo", which vividly depicts the glorious image of the great man and inspires the successors to stay true to their original aspiration and continue to move forward along the footsteps of the revolutionary predecessors. In recent years, Zhuang Mingzheng has created many thematic works closely which related to the pulse of the times and euloquized the great new era .
Zhuang Mingzheng is explaining to experts, scholars and artists the creation process of "Journey to the Meadow". This work fully demonstrates the great man's style in the long March process. It can be said that this is an excellent work commemorating the 70th anniversary of the victory of the Long March. It is an excellent masterpiece with rich connotations and worthy of savoring again and again.

Line of Grass 180cm×130cm 2006 Zhuang Mingzheng's work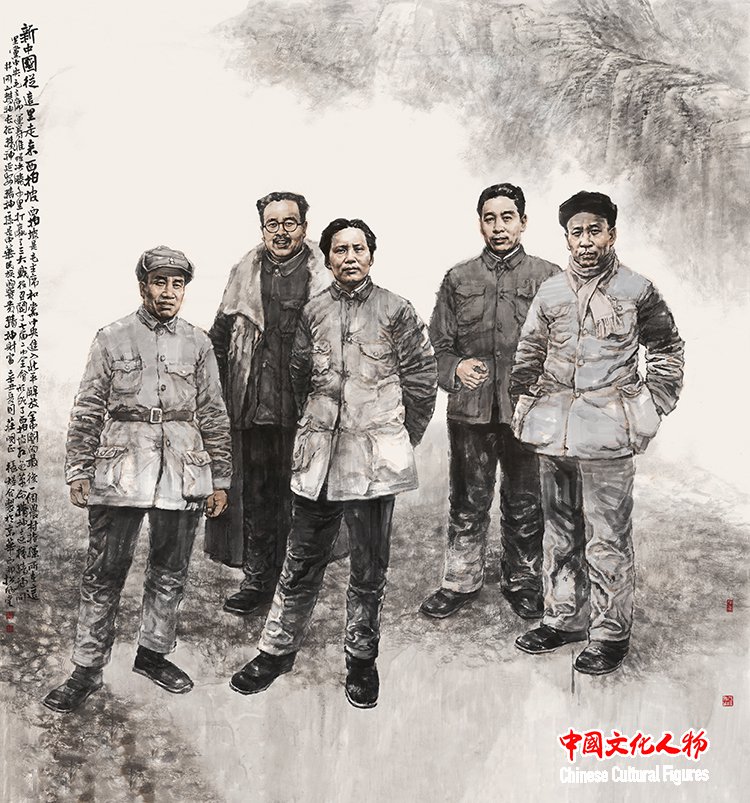 New China Coming from Here -- Xibaipo 240cm×200cm 2021 Zhuang Mingzheng, Zhang Yu cooperation work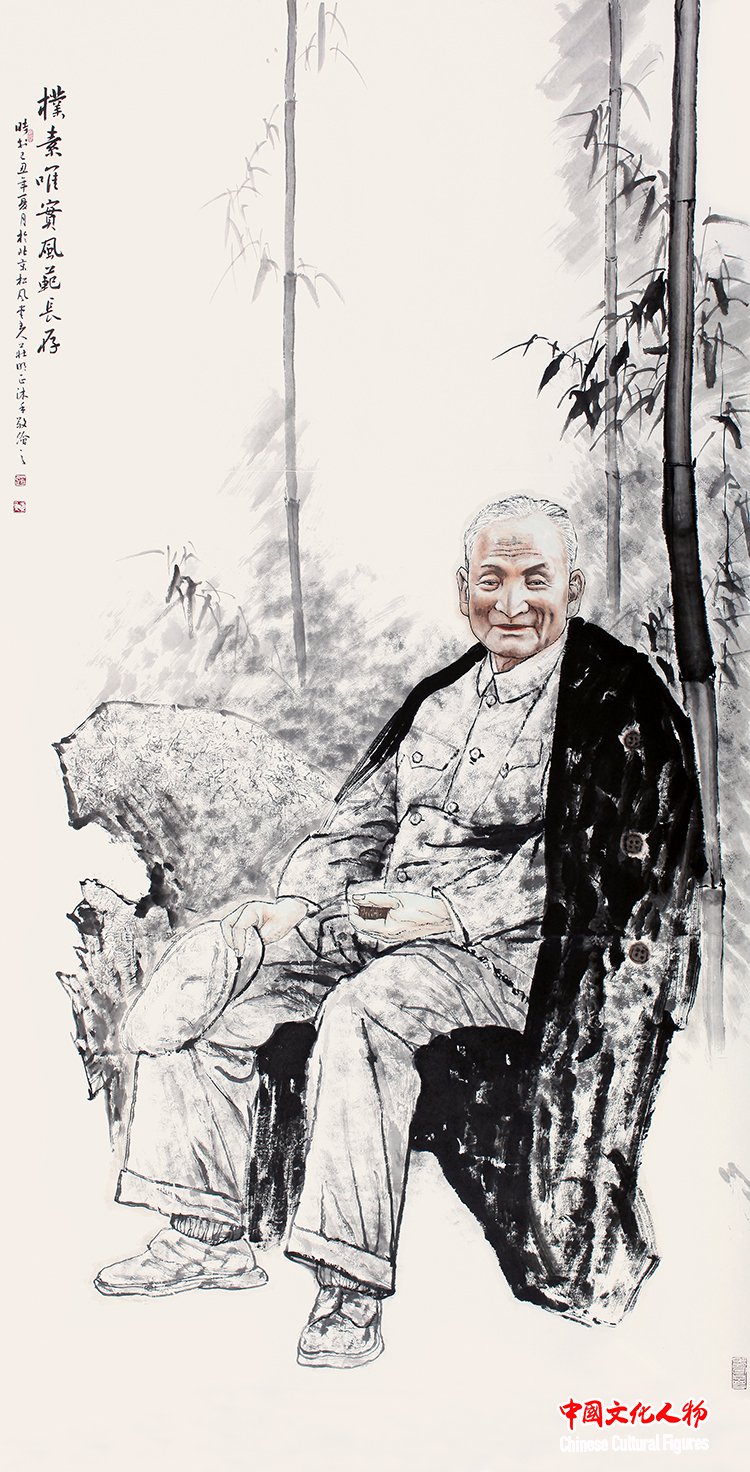 The style of simplicity is enduring -- Chen Yun 235cm×125cm 2009 Works of Zhuang Mingzheng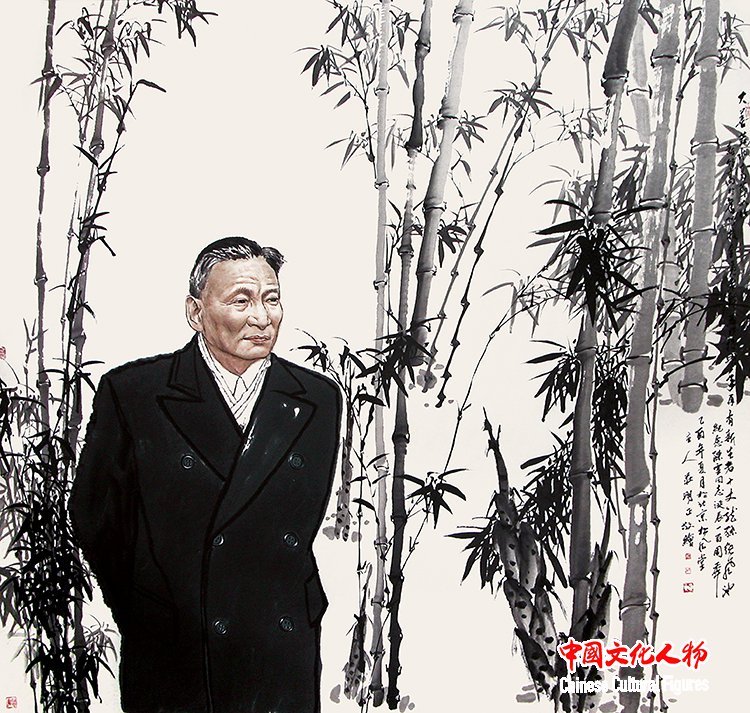 exemplary conduct and nobility of character-- Chen Yun 96cm×96cm zhuang Mingzheng's work in 2005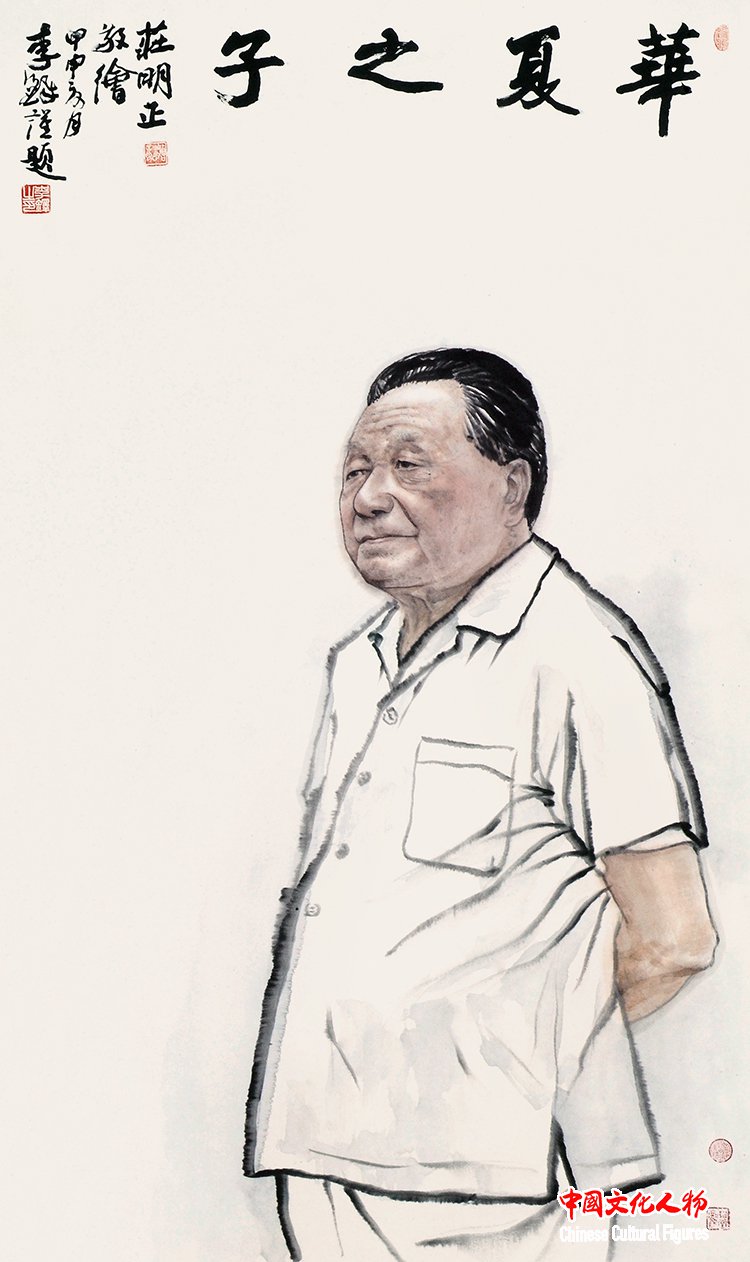 The son of an ancient name for China 137cm×70cm 2004 zhuang Mingzheng works




National Treasure 180cm×96cm 1991 Zhuang Mingzheng work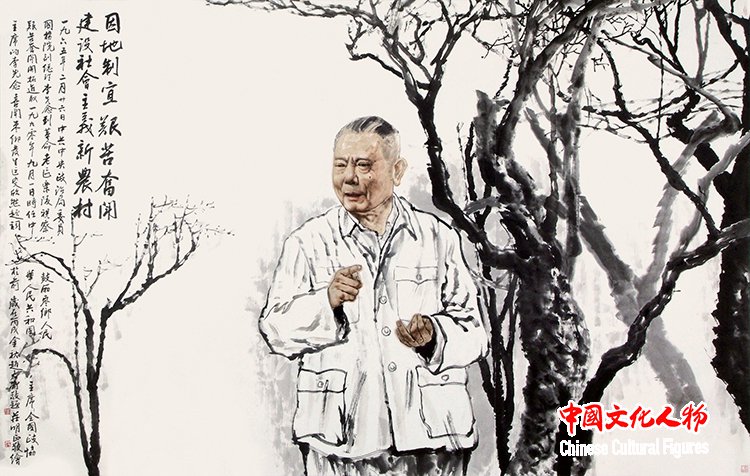 Li Xiannian in Leling, Shandong 120cm×223cm 2006 Zhuang Mingzheng's work




Women's Style 160cm×90cm 2009 Zhuang Mingzheng's work




Extraordinary Years 160cm×90cm 2009 Zhuang Mingzheng's work




Another Victory 223cm×125cm 2002 works of Zhuang Mingzheng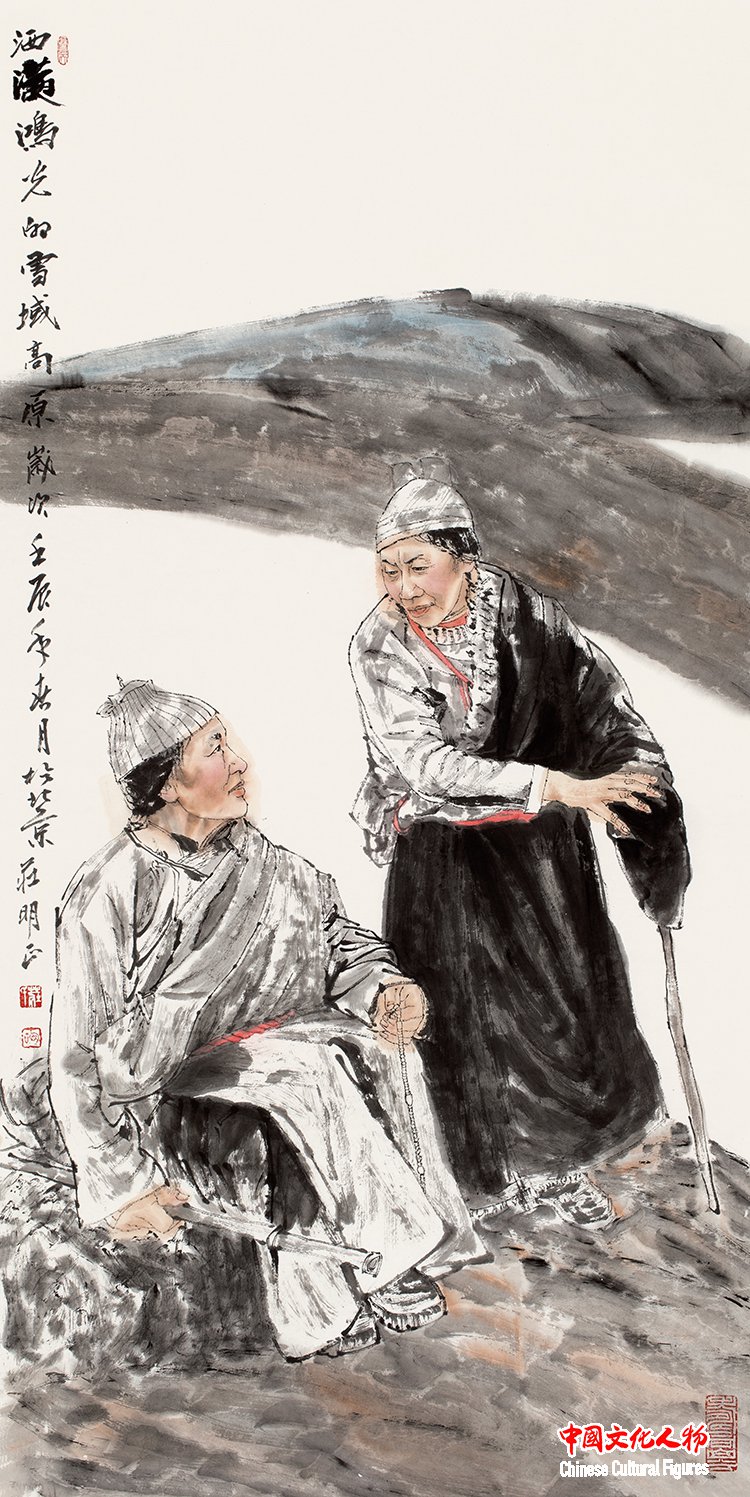 Spread over sunlight Snowy plateau 130cmⅹ70cm 2012 zhuang Mingzheng's work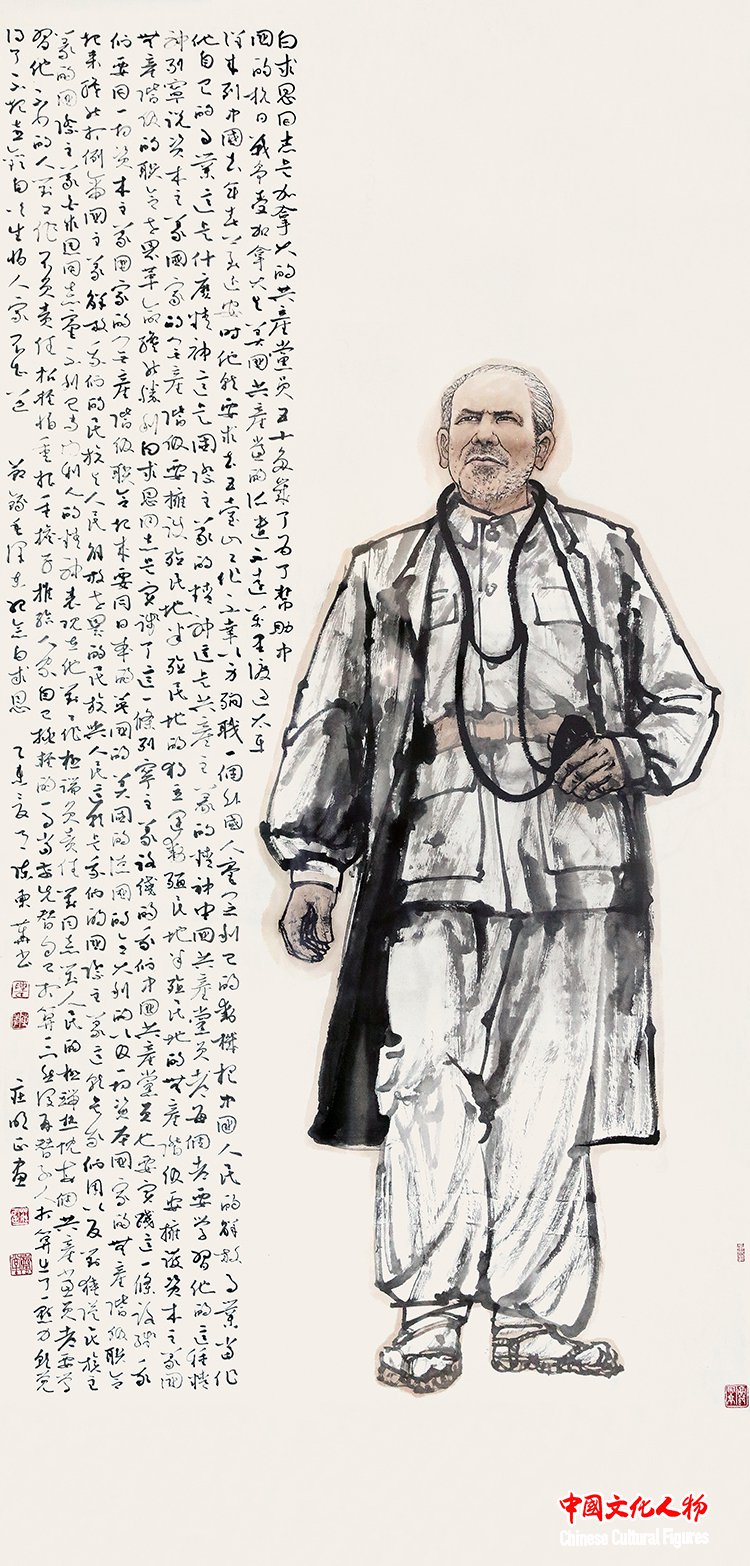 Comrade Bethune 180cm×96cm 2015 Zhuang Mingzheng's work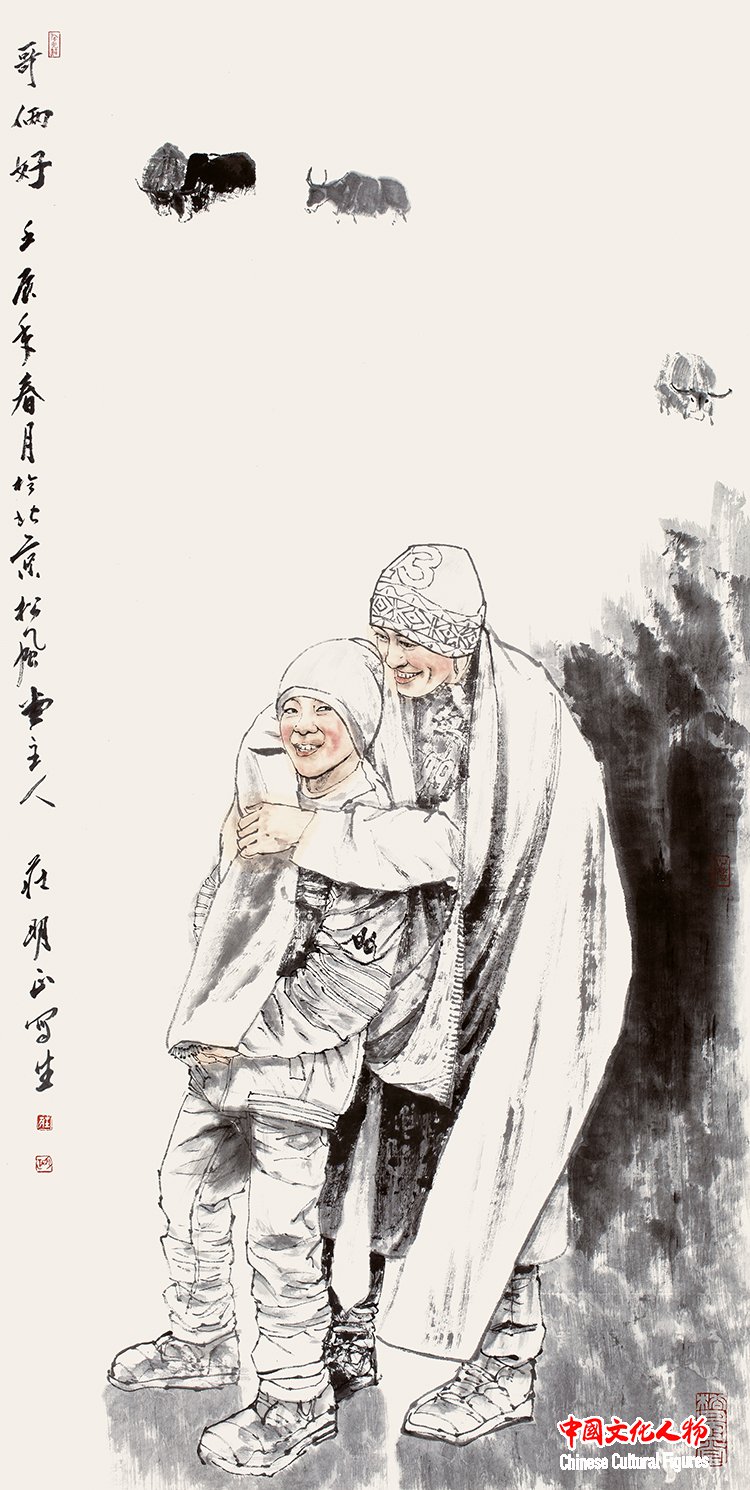 The Two Brothers are Good 137cm×70cm 2012 Zhuang Mingzheng's work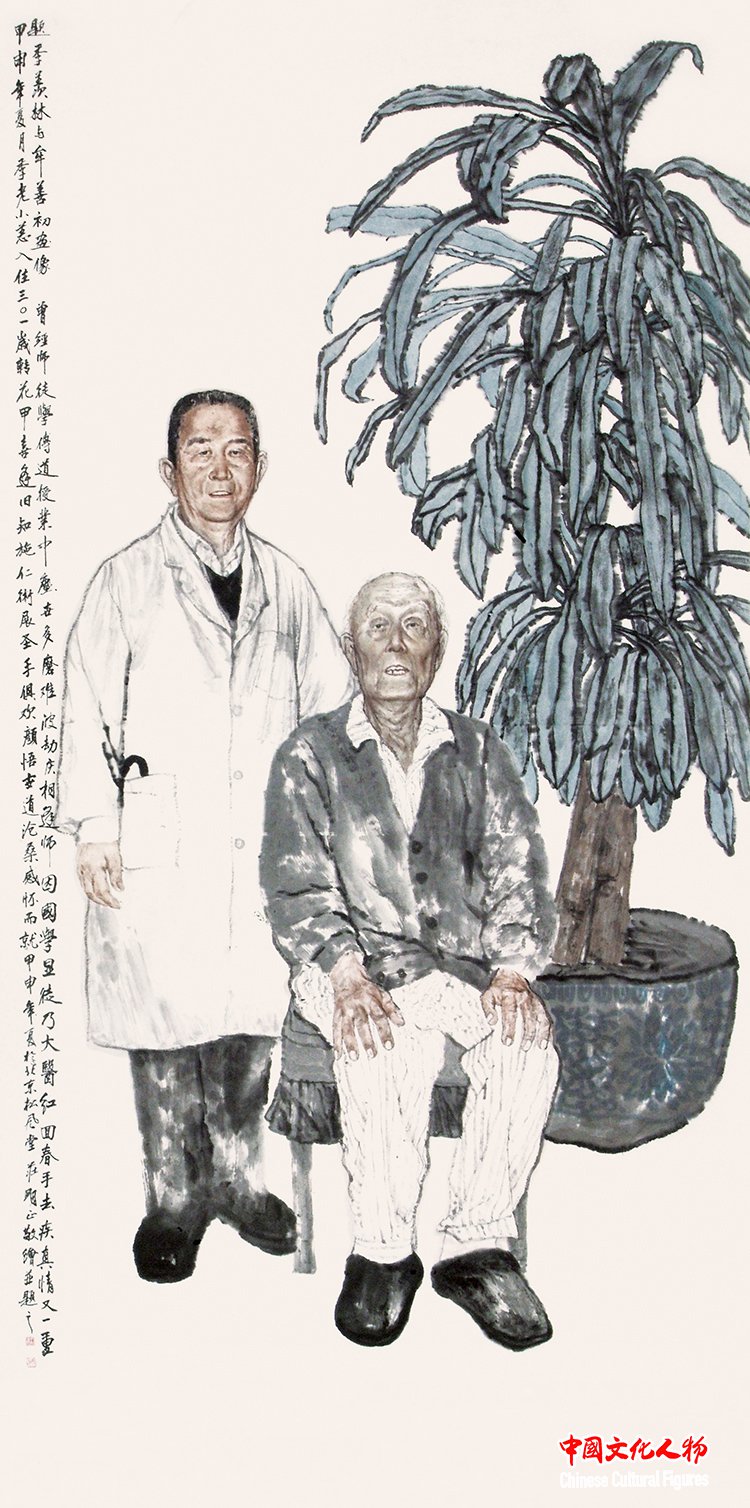 Ji Xianlin and Mou Shanchu 136cm×68cm 2004 zhuang Mingzheng works



Extreme Deep Diving 180cm×96cm in 2021, works by Zhuang Mingzheng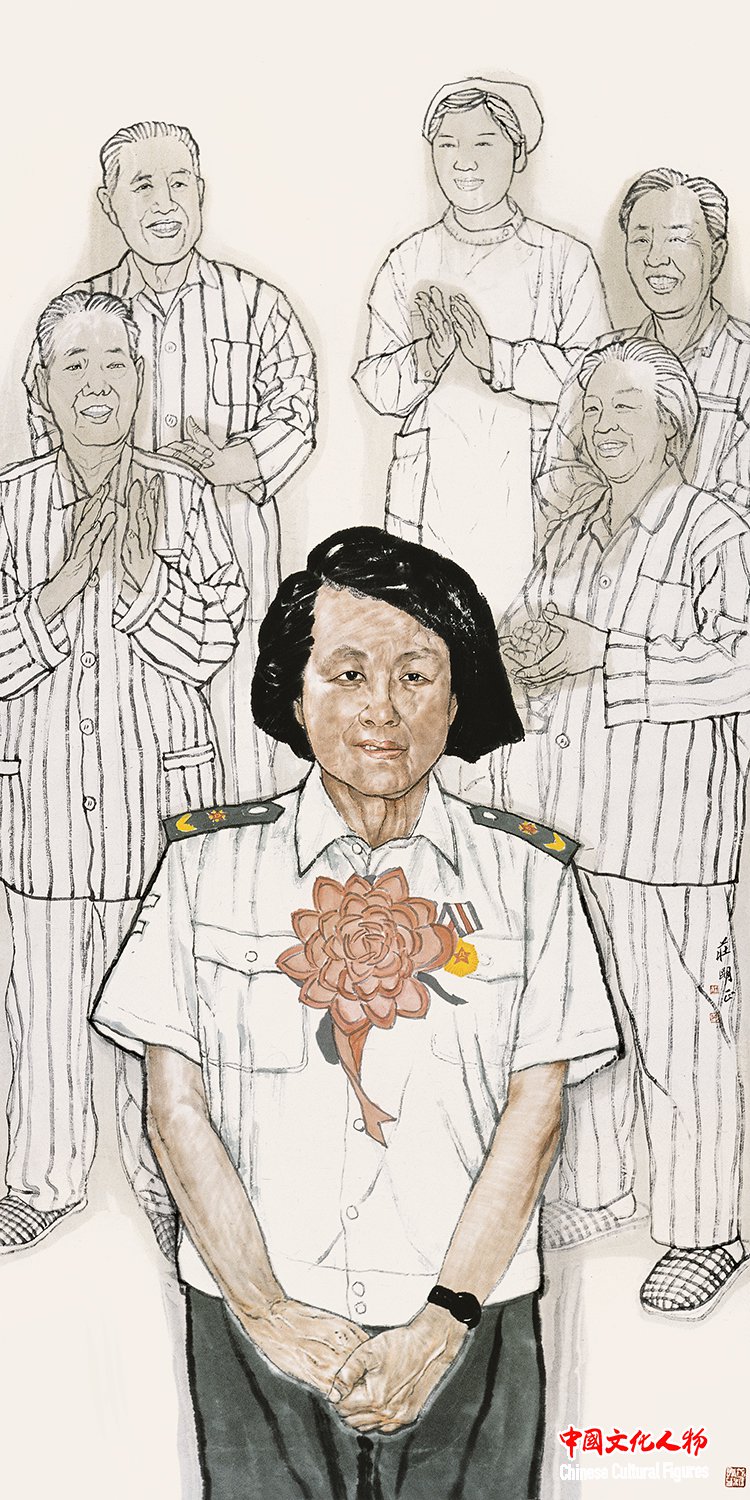 Academician Wang Shiwen and her patients 235cm×125cm 2002 work by Zhuang Mingzheng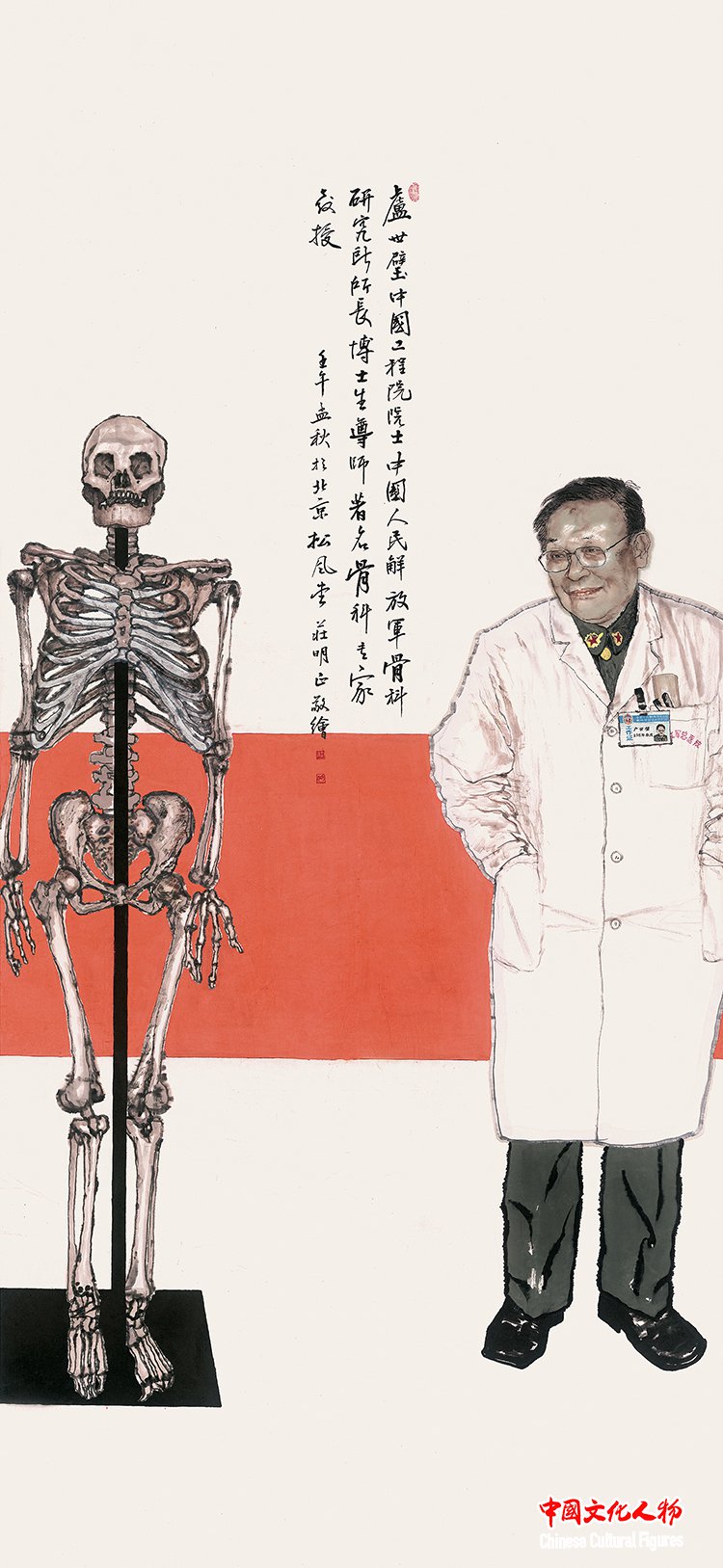 Academician Lu Shibi 180cm×96cm works by Zhuang Mingzheng in 2002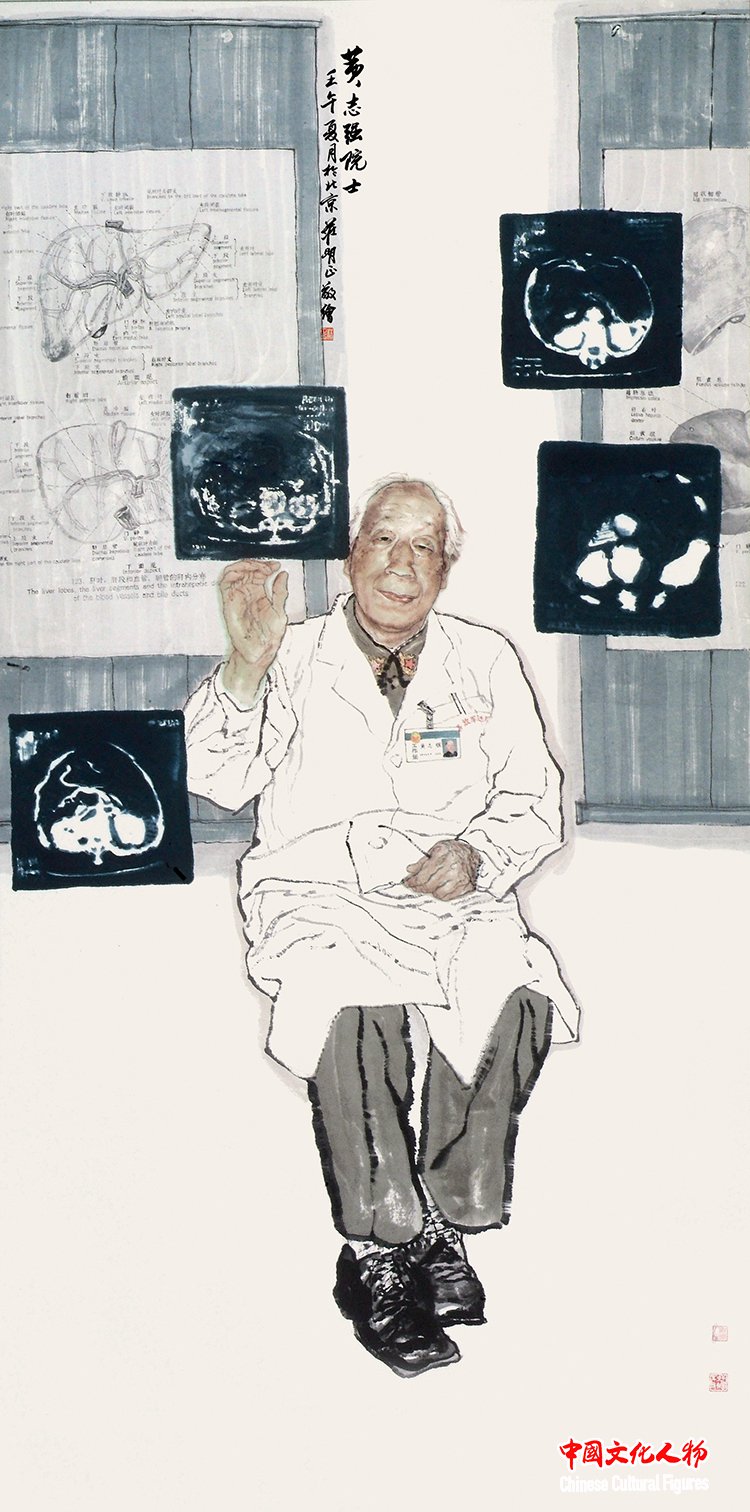 Academician Huang Zhiqiang 180cm×96cm works by Zhuang Mingzheng in 2002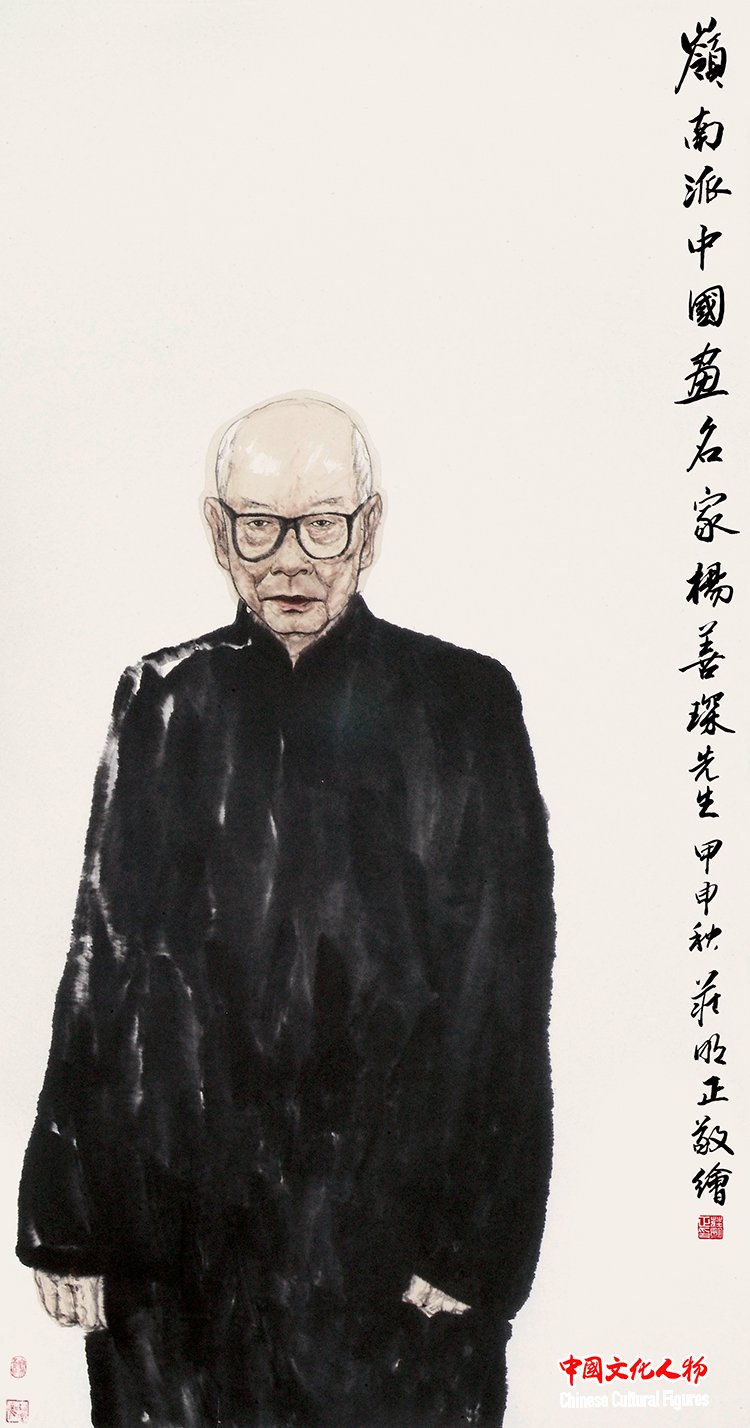 Famous Painter Yang Shanchen 180cm×96cm works by Zhuang Mingzheng in 2004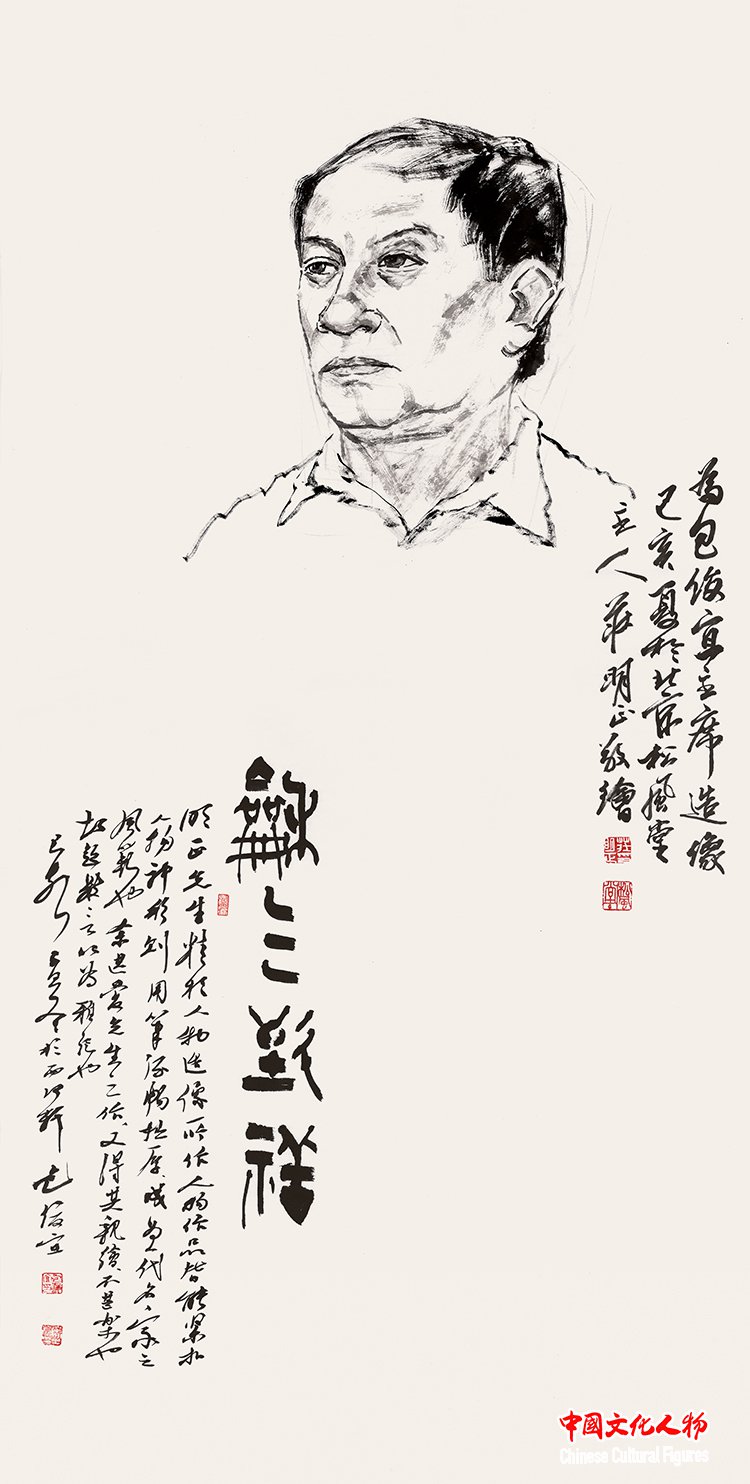 Portrait of Chairman Bao Junyi 180cm×96cm 2019 zhuang Mingzheng work




Mr. Wang Yijun 130cmⅹ70cm works by Zhuang Mingzheng in 2022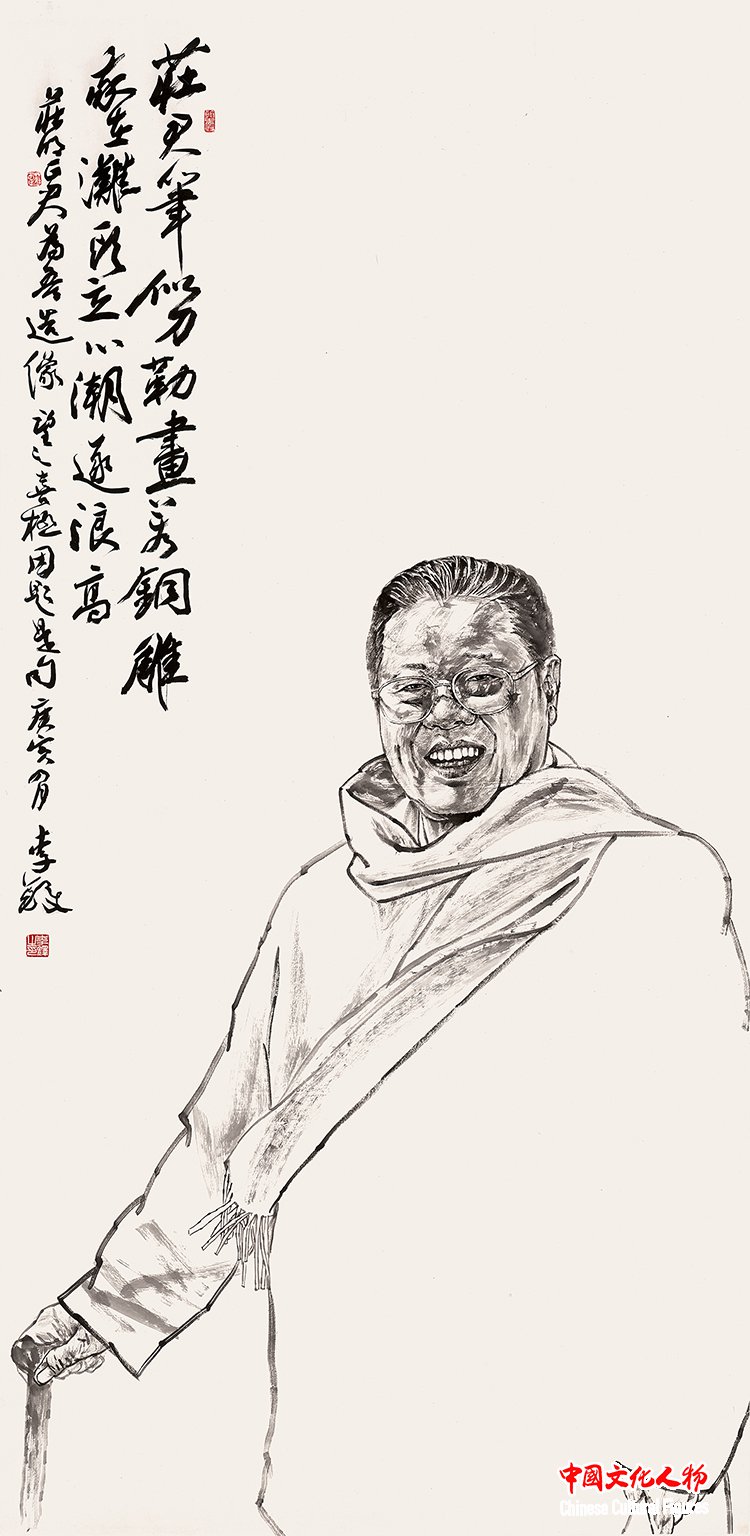 Portrait of Mr. Li Duo 235cm×125cm 2010 Work of Zhuang Mingzheng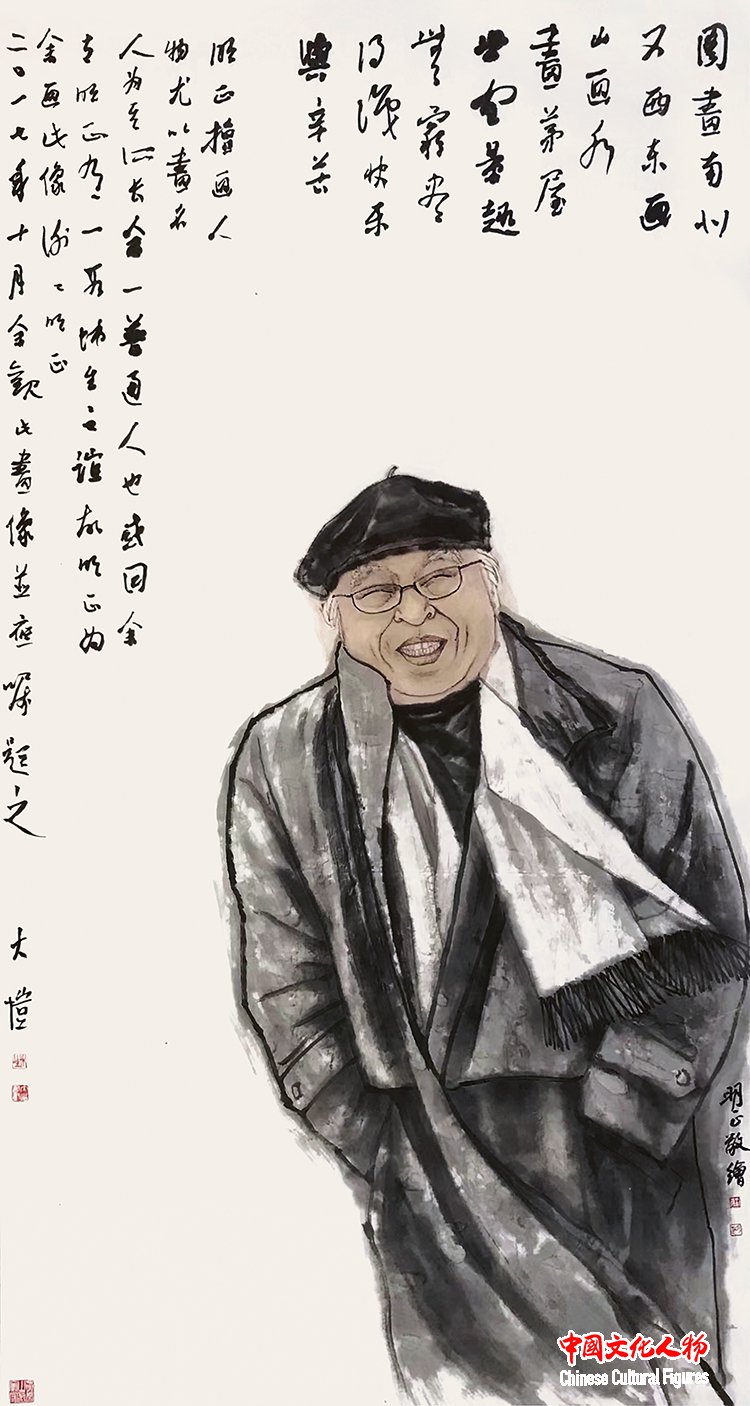 Mr. Du Dakai 180cm×96cm 2017 Zhuang Mingzheng's work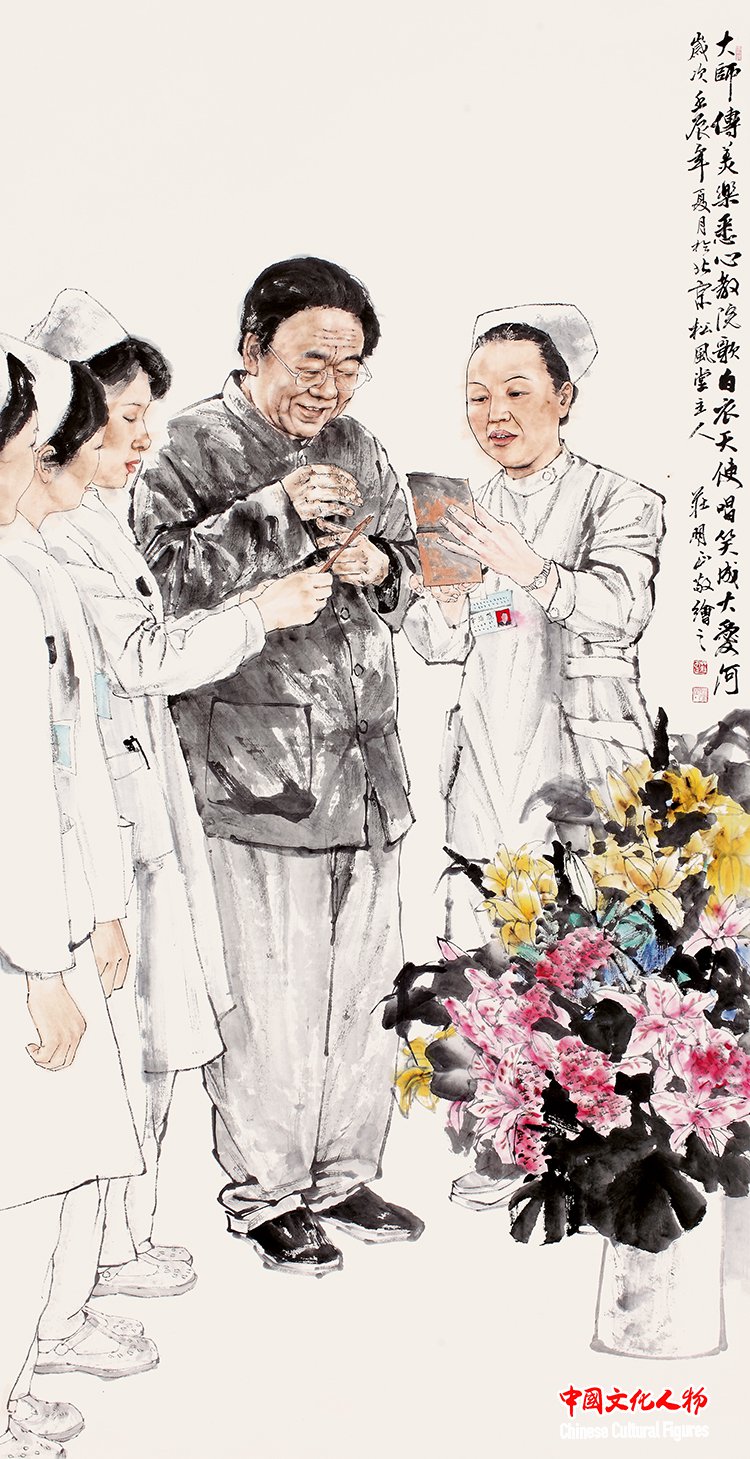 Mr. Jin Tielin 235cm×125cm 2012 Works by Zhuang Mingzheng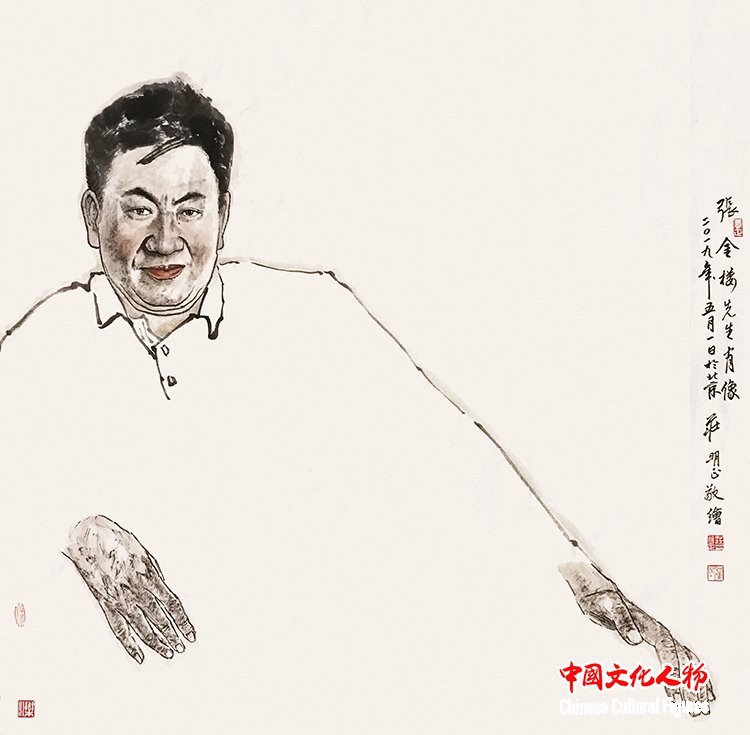 Mr. Zhang Jinlou 70cmx70cm 2019 Zhuang Mingzheng works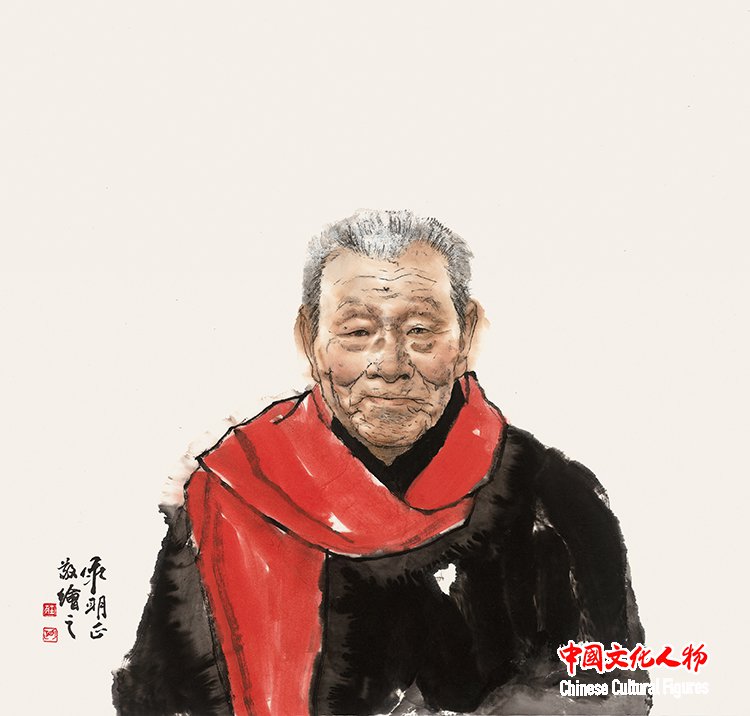 Old Party Secretary 70cmx70cm 2022 Zhuang Mingzheng works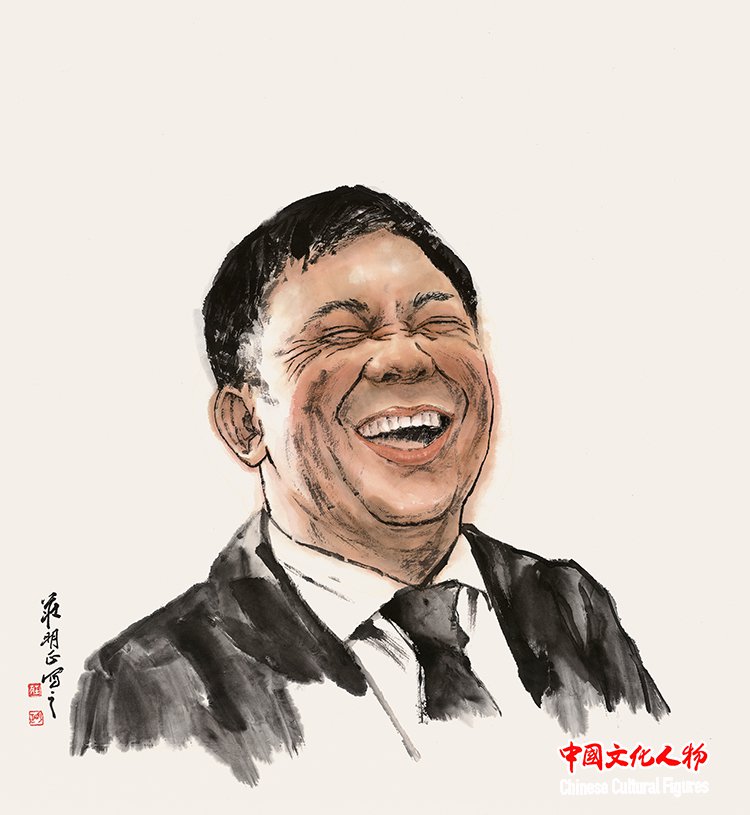 Mr. Jiang Zhixiang 70cmX70cm 2022 Zhuang Mingzheng works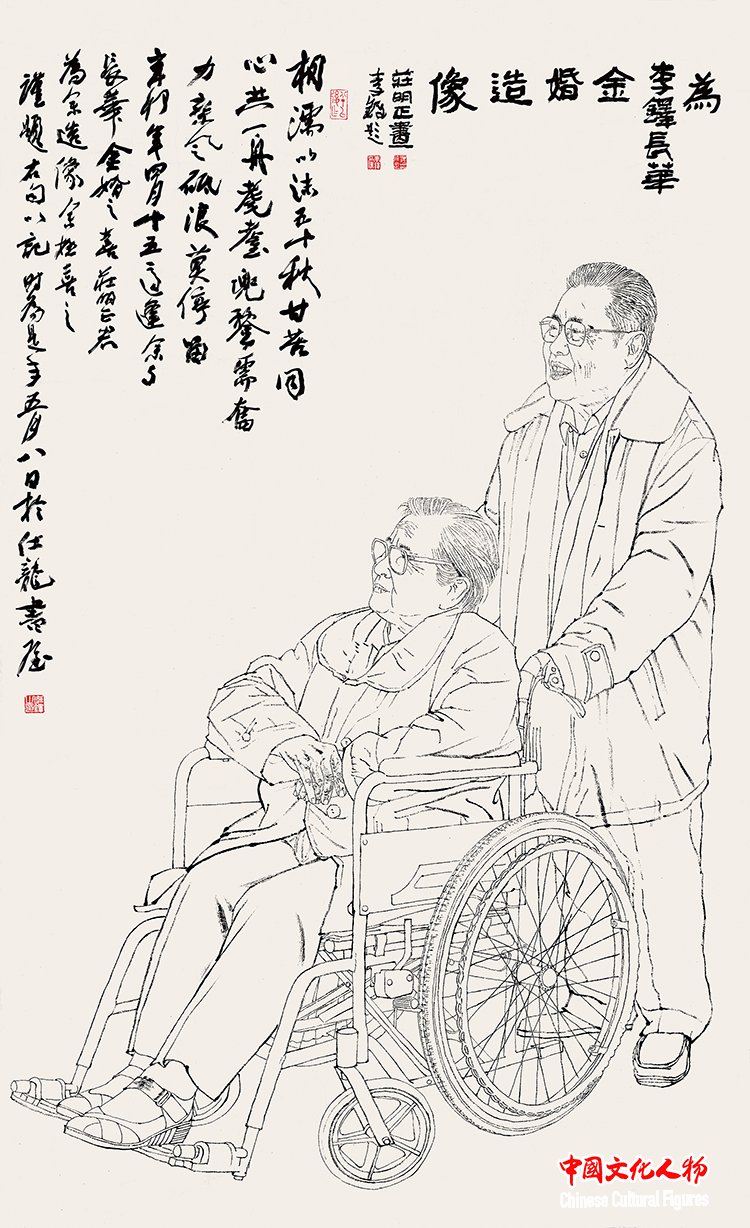 The Statue of Li Duo chang Hua's Golden Marriage 235cm×125cm 2011 by Zhuang Mingzheng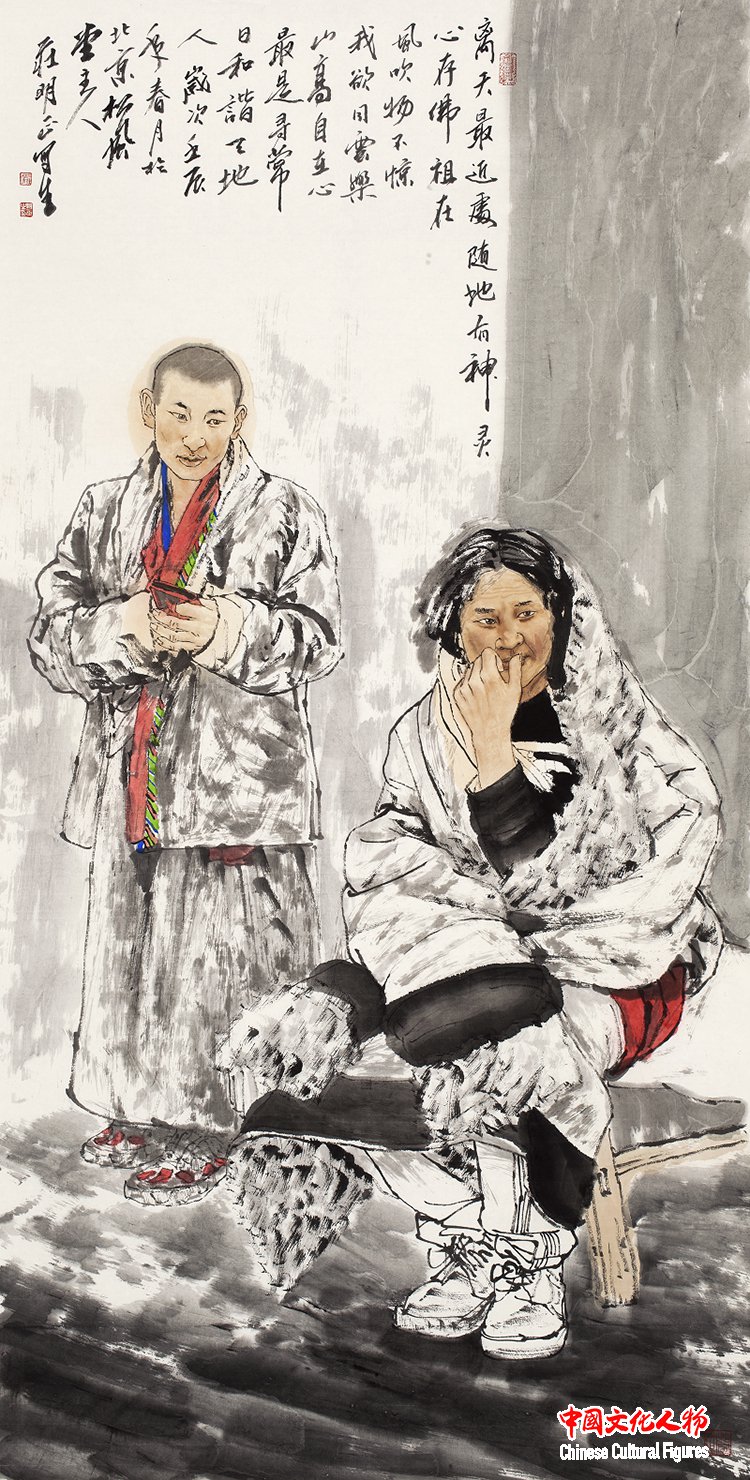 Closest to The Sky 137cm×70cm 2013 Zhuang Mingzheng's work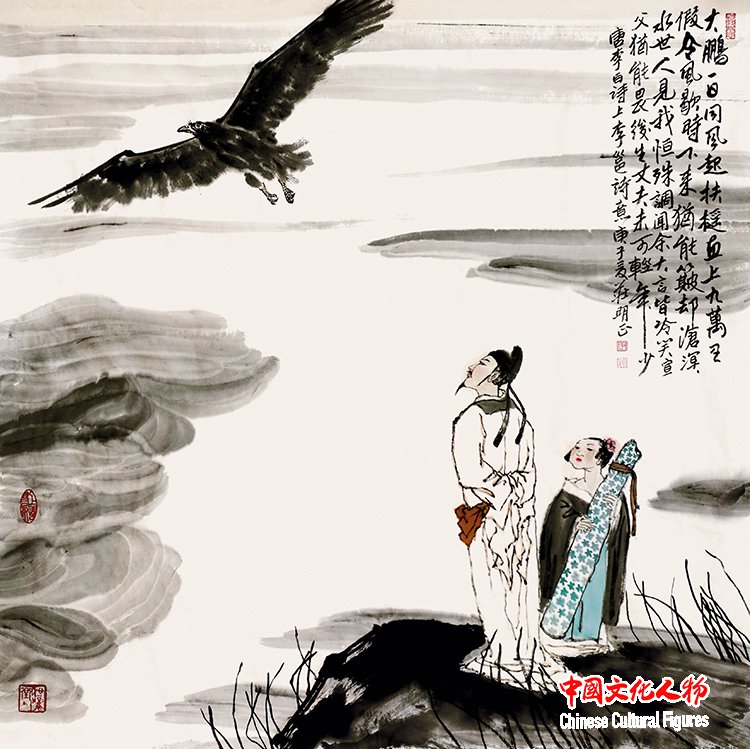 Poems of Li Bai 68cm×68cm 2020 Works of Zhuang Mingzheng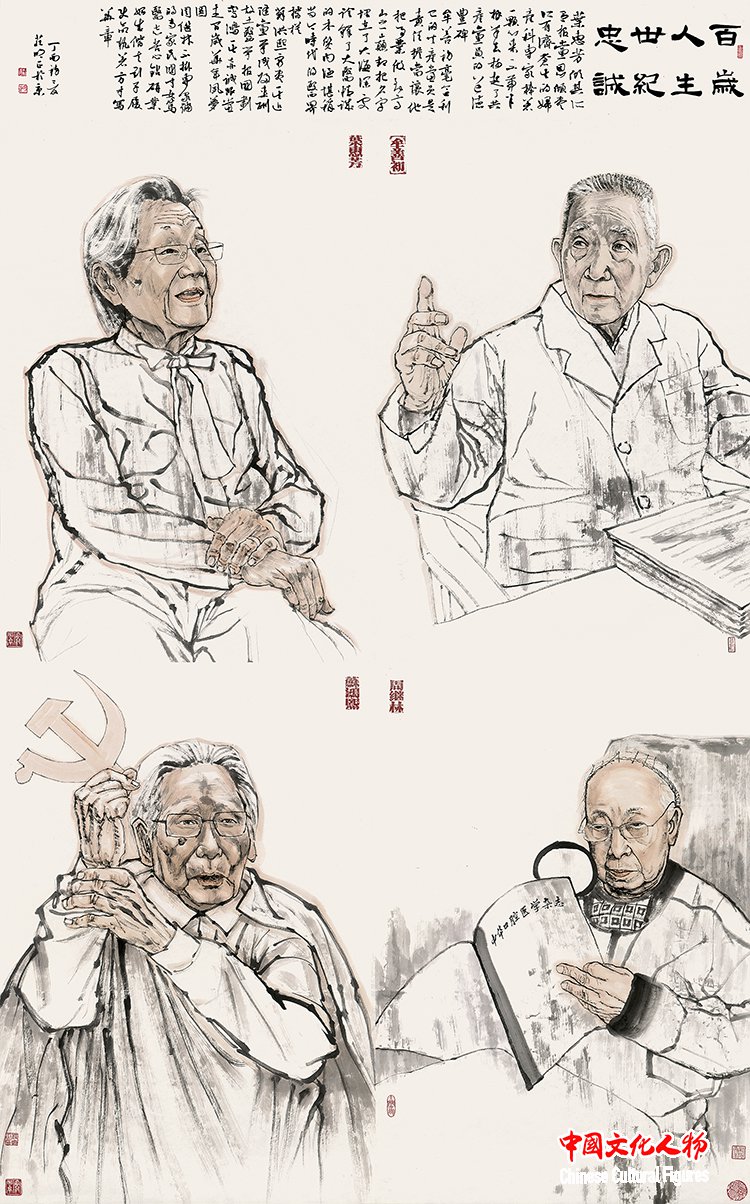 Hundred-year-old Life century Loyalty 240cm×122cm 2017 zhuang Mingzheng's work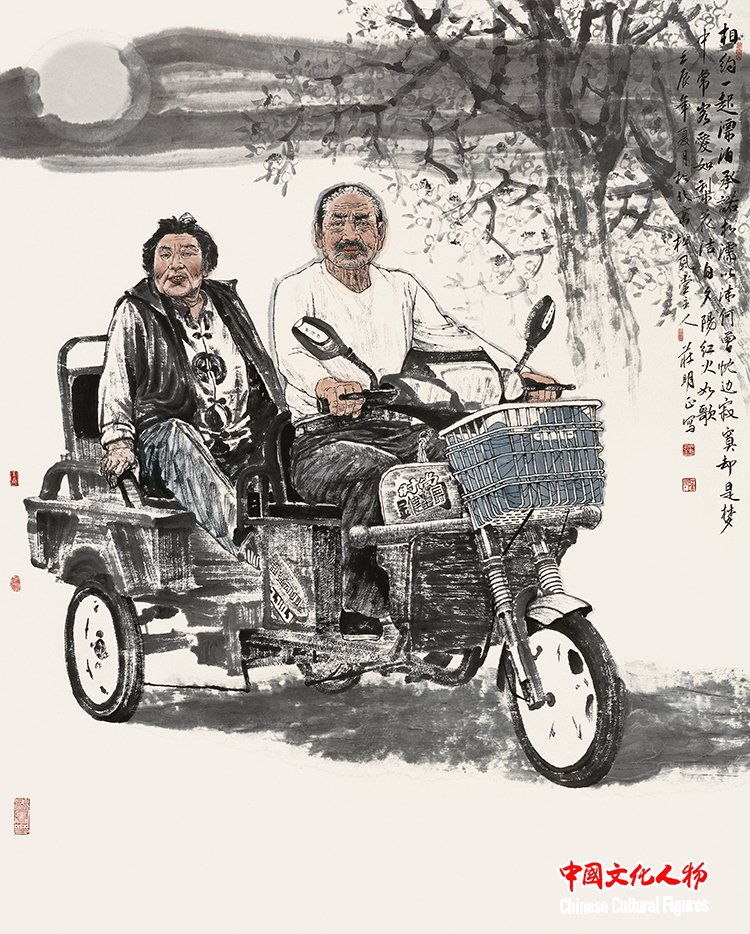 Red Sunset like a Song 130cmⅹ70cm 2012 zhuang Mingzheng's work



To go in the danxia morning, To return among Colorful Clouds 137cm×35cm 2012 Zhuang Mingzheng's work





Where does the Shepherd Boy Go to Sleep on the Back of the Ox 137cm×35cm 2012 zhuang Mingzheng's work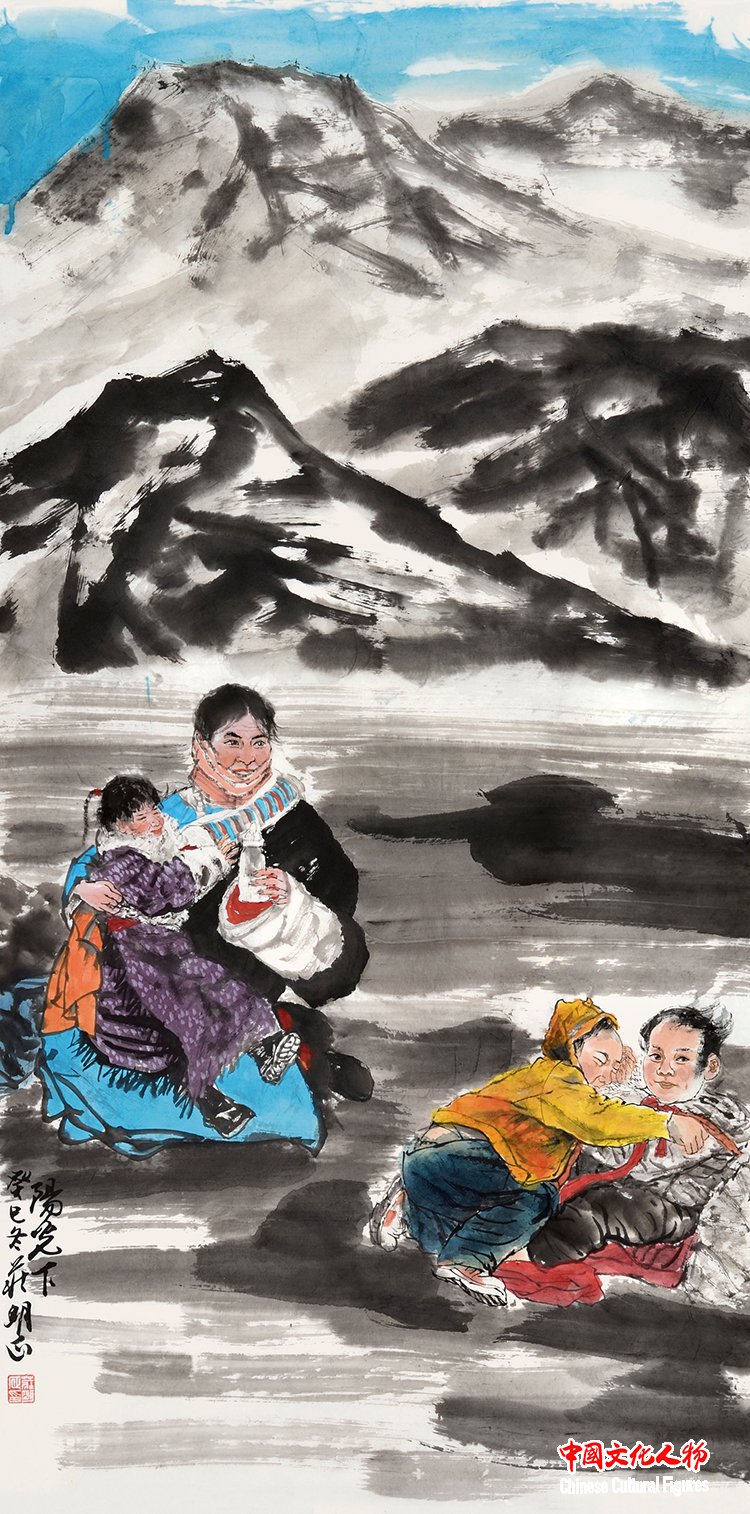 In the Sun 130cmⅹ70cm 2013 zhuang Mingzheng's work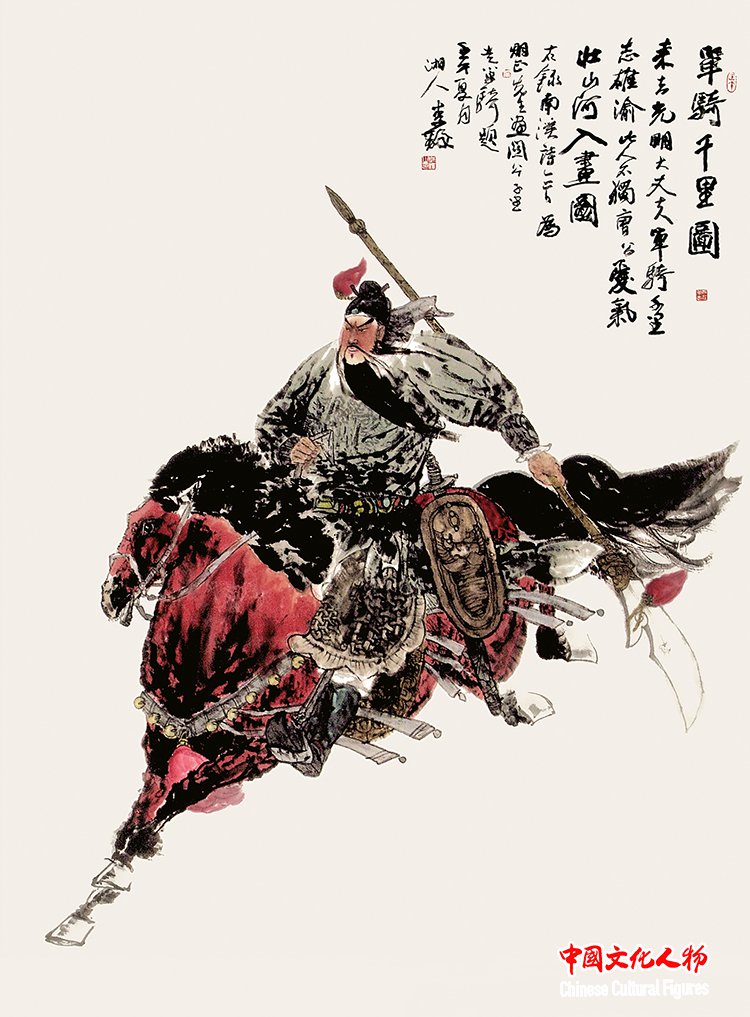 Solo Riding a Thousand Miles map 230cm×310cm 2002 zhuang Mingzheng's work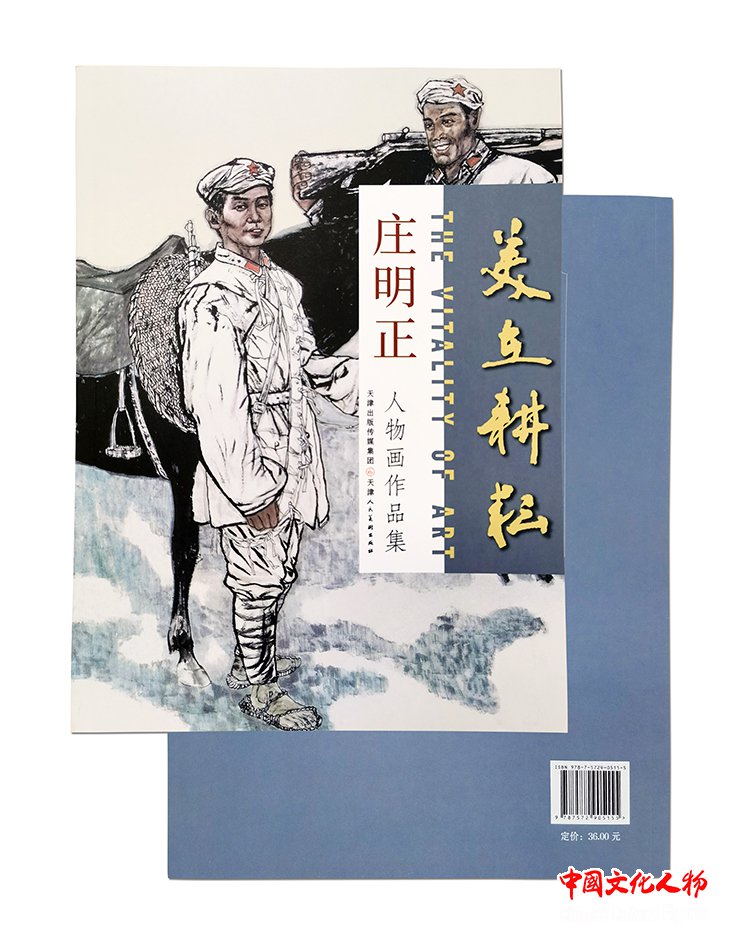 Cultivation of Beauty -- Zhuang Mingzheng figure Painting Collection
Chinese Cultural Figures (chief editor Wang Baosheng)
Never forget why you started, and your mission can be accomplished. Director of China artists association, artists ZhuangMing is pursuing the road of art for decades, continue from the artistic creation, in the field of figure painting and flower and-bird painting art constantly blaze new trails, constantly breakthrough self, obtained the fruits, produced significant influence, reveals the common style of the generation of artists.

The color is wonderful
Zhuang Ming is a generalist, good at Chinese painting figures as well as landscape, flowers and birds, calligraphy, especially long figures, and can write. His works have been selected in the eighth and tenth National art exhibitions, participated in the national and army art exhibitions and won awards for many times, and included in all kinds of large-scale painting collections and more than 100 kinds of professional publications, as a national gift to the President of Colombia, and many of his works have been collected by national art museums, museums, overseas art institutions and individuals. Beijing TV station, Shandong TV station, Jilin TV station have made special reports; "People's Daily", "People's Liberation Army Newspaper", "Chinese artists", "Chinese painting and calligraphy newspaper", "fine arts", "poetry and calligraphy", "Chinese contemporary character painting collection" and other newspapers and magazines have made special reports on him and his works; "Chinese Artists Association member directory", "Chinese young artists family biography collection" and other dictionaries are included in the dictionary. Published "Zhuang Mingzheng art", "Zhuang Mingzheng painting collection", "Chinese painting and calligraphy masters post cards" and so on. Chief editor of "commemorate Zhuangzi's birthday 2377 Years of Chinese painting and calligraphy masters invitational exhibition collection - Leisure tour", "Xu Zisi color plastic art collection".
Zhuang Mingzheng mainly focuses on figures, mainly on realistic subjects, and his outstanding achievement is his portraits. It is longer than the large-scale large-scale production, the pen is vigorous, the ink is heavy, the clothes are more stick strokes, but the face, hands and other characters are portrayed in detail, the painting method is very distinctive. In recent years, the theme has gradually expanded, the style of writing has also changed, the language is more rich and colorful, increasingly mature and strong. As a military painter, his subjects mainly focus on military life and enjoy a good reputation. He has made statues of MAO Zedong, Soong Ching Ling, Li Xiannian, Deng Xiaoping, Hu Jintao, Chen Yun, Zhang Wannian, Wu Yi and other party and state leaders. Also painted ji Xianlin, Mou Shanchu, Lu Shibi, Huang Xuhua, Li Duo, Mo Yan and other famous figures in the field of culture and science and technology portraits, not only like, and are painted in high spirits, for the painting or their relatives highly respected. At the national level artists, guizhou, guizhou calligrapher's association, vice President of literature and art association, the chairman of BaoJunYi praise, said: "in the traditional Chinese painting figure painting exquisite xingshenjianbei, character modelling, I think is the most difficult, so I just bold positive help me draw a portrait of Mr Request, he is very generous, enthusiastically agreed. Immediately, I sat in the studio as a model, about half an hour less than a portrait of me out, portrait lifelike, both shape and spirit, painting than I have spirit. This is a strong character modeling basic skills of a kind of performance, it makes me look after the people become energetic, energetic."
Zhuang mingzheng's figure paintings have rich and profound connotations, which not only record the historical features, but also reflect the spirit of The Times. His figure paintings should be attributed to the emphasis on realism. The figures on the screen and the outline of objects are vividly and accurately described in his pen, and they have both the shape and the spirit, emphasizing the shape without losing the spirit. His painting art generally benefits from two aspects. One is the advanced study in the PLA Art Academy, which makes him shift from the individual and random creation path to the formal and rigorous academic creation mode. Second, in the special environment of the army, I accumulated a large number of fresh materials and life experiences, gained a lot of feelings, and deepened the accumulation of creation. Based on this, his solid skills and the ability to capture the modeling of figure painting have been incisively and vividly played. His monograph "Beauty in cultivation -- Zhuang Mingzheng figure Painting Collection" was published by Tianjin People's Fine Arts Publishing House. This book focuses on the selection of the figure painting works of Zhuang Mingzheng, director of the Chinese Artists Association, and the collection of the book fully shows the rich achievements of the author's artistic creation, and adds a thick and heavy color to the development of China's literature and art career in the new era.
In addition to the creation of thematic figures, Zhuang mingzheng also has considerable achievements in the field of flower and bird painting. He mainly learned from Wu Changshuo, Pan Tianshou, etc., but he did not blindly abide by the rules, but carried out bold and orderly exploration and innovation by relying on his own life experience and artistic experience. He attached importance to the thought and interest and artistic conception of the creation of flower and bird painting, and harmonized the static and harmonious beauty of exquisite meaning in the empty freehand brushwork ink and the stirring brush and ink. The painter will use the combination of gorgeous and quietly elegant flower and bird painting, gorgeous place thick ink and heavy color large rendering, quietly elegant place such as water lotus splash ink such as water, the so-called mountain is wonderful, water is wonderful in the wind waves, flowers are wonderful is bright light phase, the bird is wonderful is moving vivid. Zhuang Mingzheng gets the gist deeply, always linfeng knot thinks, creates the intension that strives for novelty quietly and effect. "The heartstrings move where the painting melts into poetry", he always pursues the simple and carefree style with the wind in art, and puts it into creation practice, through the paper back, is his sincere craftsmanship.
Zhuang Mingzheng is also good at calligraphy, especially in grass. At the same time, he has a deep thinking about the theory of Chinese painting. His new work, Writing God with Form and Advancing with The Times: The Real Realistic Expression Technique, truly expresses his thoughts and pursuit of Chinese painting. The thoughts of understanding, calm, firmness and rejection of partiality displayed in the article are mutually outside and inside with the pursuit of creation.

Strive for new horizons

Xi jinping, general secretary of literature and art symposium profoundly pointed out: "we have to produce good works as a central part of the literary work, efforts to create more values in contemporary China, embodies the spirit of the Chinese culture, reflects the Chinese aesthetic pursuit, ideological content, artistic, ornamental organic unity of outstanding works." The formation of self-style and the development of creative consciousness are the artist's life. Although this is an extremely difficult thing, but Zhuang Ming is always persevering. In the later creation, he will step up some efforts in a planned way, focusing on the creation of figure painting, and strive to be more accurate and delicate, vivid, expand the mind, broaden the field of vision; New breakthroughs have been made. As for flower-and-bird painting, he also gradually made some adjustments, especially in the picture of the big composition, the big pattern, further strengthen the excavation of classical works, appropriate to accommodate the successful painting methods of contemporary flower and bird painting masters, through more difficult suffering, make flower-and-bird painting more magnificent, more attractive. This is his ideal realm, but also his struggle for the practice of the road.
"Ask canal that get so clear, for a source of living water." On the road of artistic exploration, Zhuang Ming is persevering, pioneering and innovative, and constantly breaking through himself. Du Dakai, professor and doctoral supervisor of Academy of Fine Arts of Tsinghua University, director of Calligraphy Research Institute of Academy of Fine Arts of Tsinghua University, praised him: "I often feel warm for having such a fellow townman in Beijing. Mingzheng is very diligent. He will have a more leisurely life and he will paint better." As a real artist, Zhuang Ming will continue to boldly explore the themes and methods of creation, and record The Times with more refreshing works to contribute to the people.

Author's brief introduction
Zhuang Mingzheng, styled Yanshun, was born in July 1962 in Qingdao, Shandong province. He graduated from the PLA Art Academy in 1991 and was assigned to work in 301 Hospital after graduation. He successively served as the director of the club and deputy director of the publicity Department, in charge of publicity. In 2008, he joined the Academy of Fine Arts of Tsinghua University as a visiting scholar. Now he is the director of The Chinese Artists Association and the director of the Beijing Artists Association.
(Edited by: Zhang Yan, Liu Sheng)